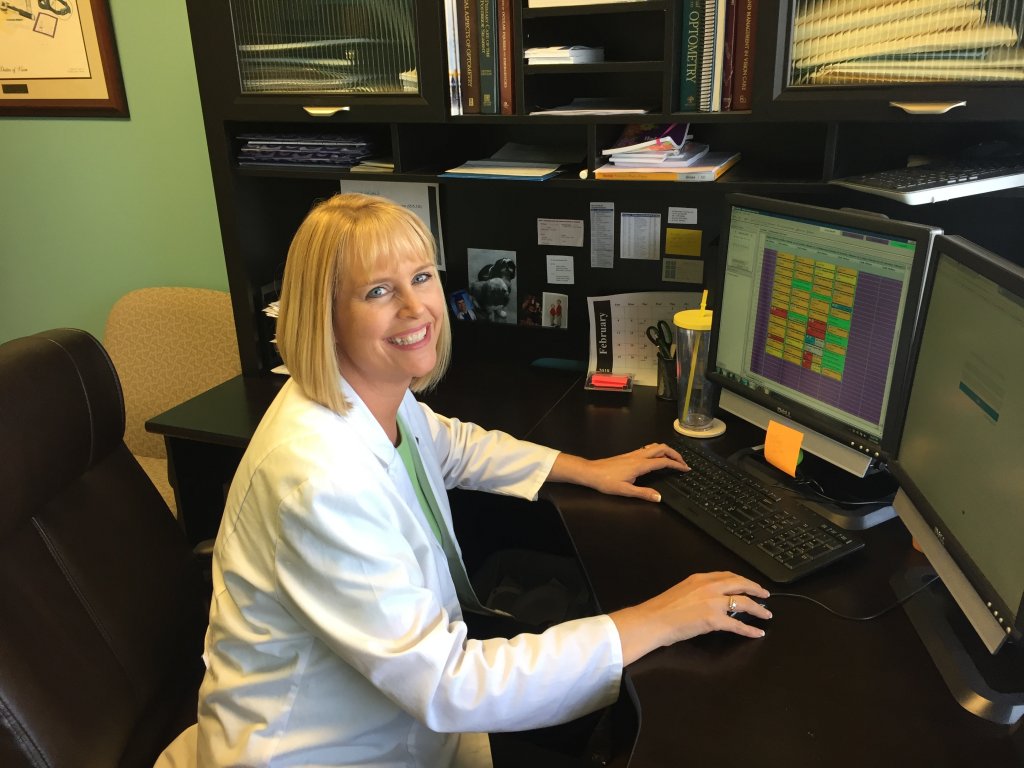 Melissa Ball - Optometrist
The face of Professionals in Eye Care is its owner and optometrist, Dr. Melissa Robinette Ball. Dr. Ball grew up in London and is a graduate of Laurel County High School. She obtained a Bachelor's Degree in Psychology from the University of Kentucky, then attended Optometry School at the University of Alabama at Birmingham. Upon completing her education, Dr. Ball immediately returned to Laurel County. After working for Madden and Associates in Manchester for a few years to gain experience, she decided it was time to go out on her own, and Professionals in Eye Care was born in the Fall of 2000. Dr. Ball has been a member of the Kentucky Optometric Association for 29 years, and served on its Board of Trustees from 2002-2008. In 2011 she earned Board Certification from the American Board of Optometry, and she is also certified in Advanced Therapeutics Procedures.
Dr. Ball has been married to her husband Jim for 28 years, and is the proud mother of two sons: TJ, who is a graduate of Alice Lloyd College and is an Operator at Dairy Queen; and Trendon, who is a student at the University of the Cumberlands. Dr. Ball is an active member of Corinth Baptist Church, and she also serves on the Advisory Committee for the Laurel County Center for Innovation.
Mindy McIntyre - Paraoptometrist
The friendly voice you hear on the phone and the smiling face that greets you when you walk in the door is most likely Mindy. Mindy had been with Professionals in Eye Care since just a few months after it opened. For quite some time after she joined Professionals in Eye Care, she was the only employee! Since she has worked in every position in the office at one time or another, Mindy can pretty much do it all. However, her current responsibilities include scheduling, verifying insurance, and patient check-in and check-out.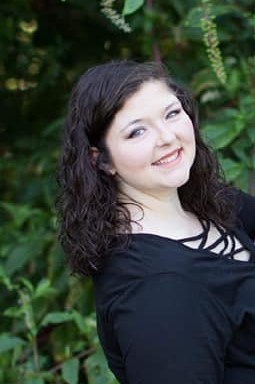 Mindi East - Paraoptometrist
Sometimes affectionately referred ro as "Mindi 2," Mindi is Dr. Ball's exam room technician. she assists with pre-testing, scribing, drop instillation, contact lens training, special testing, patient education, and just about anything else Dr. Ball needs to make the examination process run smoothly. She is currently pursuing her paraoptometric certification.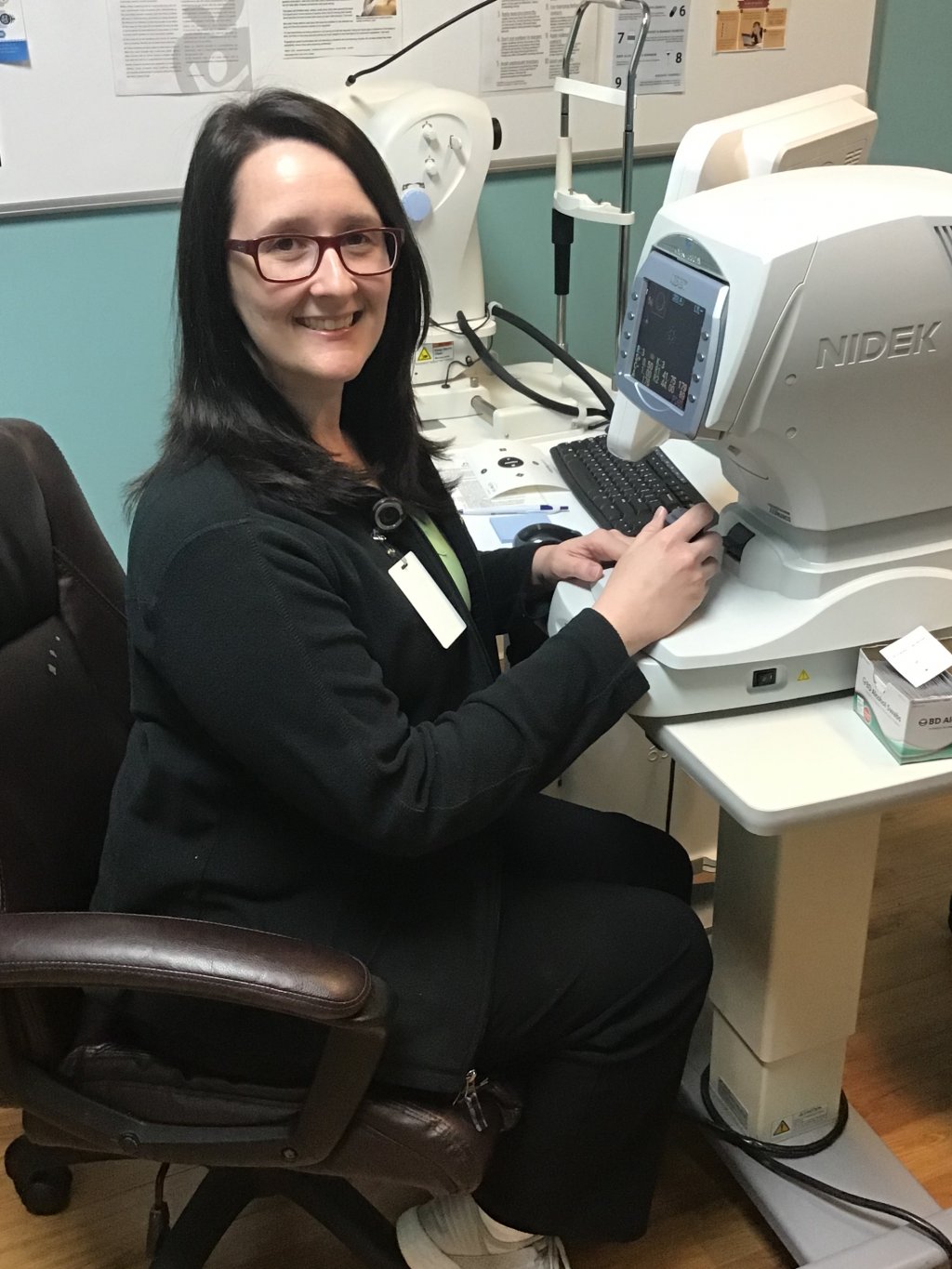 Victoria Hayre - Optometric Assistant
As a part-time employee, Victoria is our "floater." Although she works weekends as an Ultrasound Technician at a local hospital, she graciously fills in any time one of our full-time employees is off due to vacation or illness. Since she is often called in on short notice and she may be asked to work in any position, Victoria is expected to be both very flexible and very knowledgable, and she never lets us down!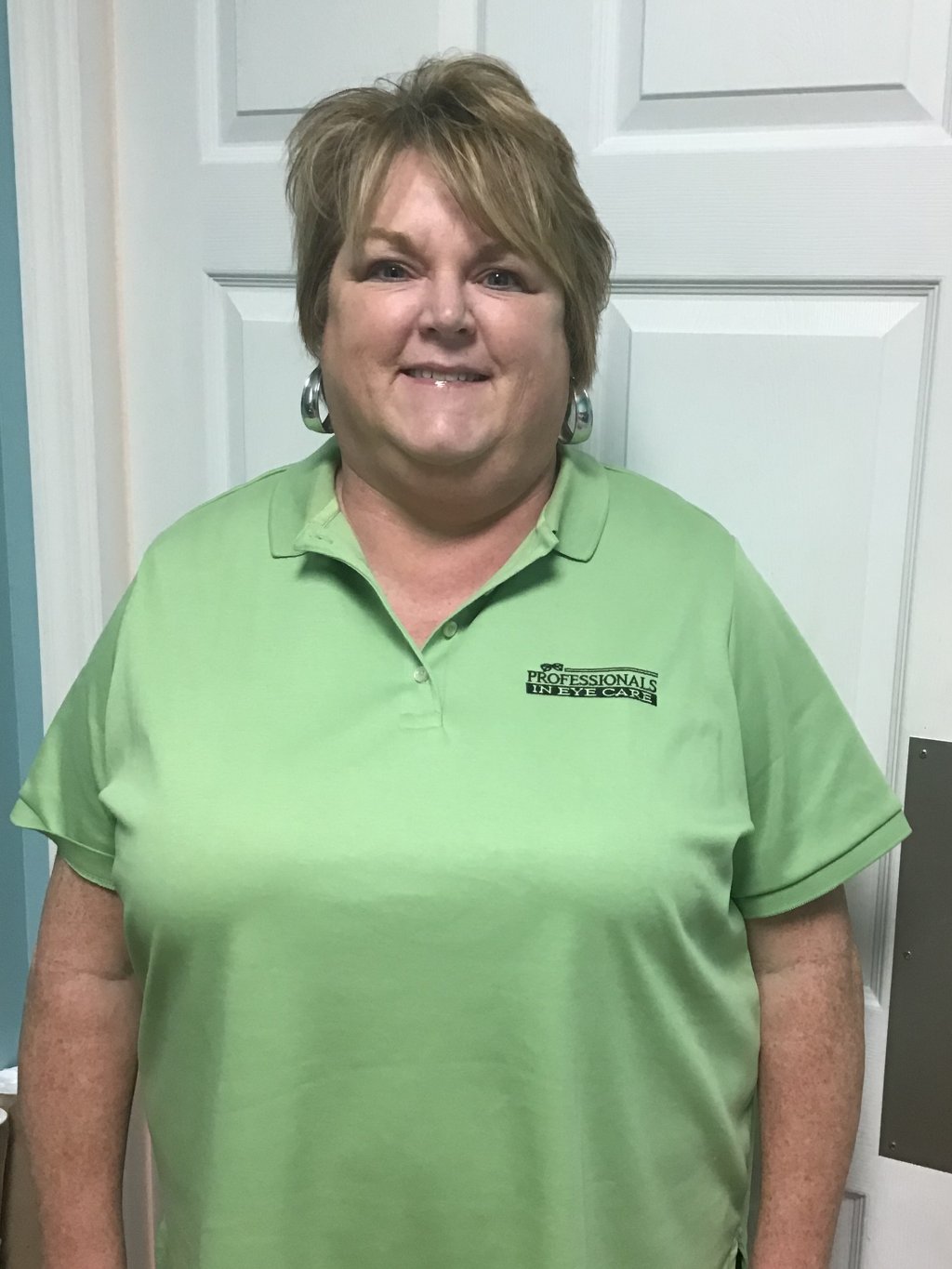 Carla Ward - Insurance and Accounts Receivable
Carla, who is a part-time employee, has been with us since December 12, 2012. She has been given the
thankless but essential job of dealing with insurance, billing, and collections. She is a very busy lady... in addition to working full-time doing billing and coding for the local hospital and working part-time for us, she is also involved in countless community orgainzations!